Year 2016 (part 1)
My first full year on the Gold Coast. In this part you can find a few images from sight seeing and from some new and old friends.
On the top you can see a typical day on the Gold Coast: sunny. It must be taken on a weekend in summer from Mick Schamburg Lookout as it a bit busy in the water. Surprisingly some days the beaches are empty. Well - they are stretching along 56 km of coastline so there is a lot of beach available.

I go to the beach every day. I live where the white houses start to show up between the pines. It's about 15 min walk to the look out. During work time I walk along the beach for about 30 min, have a swim, grab a coffee and drive to work after breakfast at home.

I try to go for a swim every day unless it is really cold or windy or the ocean is too wild. In winter the water temperature goes down to 19-20 degrees but it stays warm until June or later.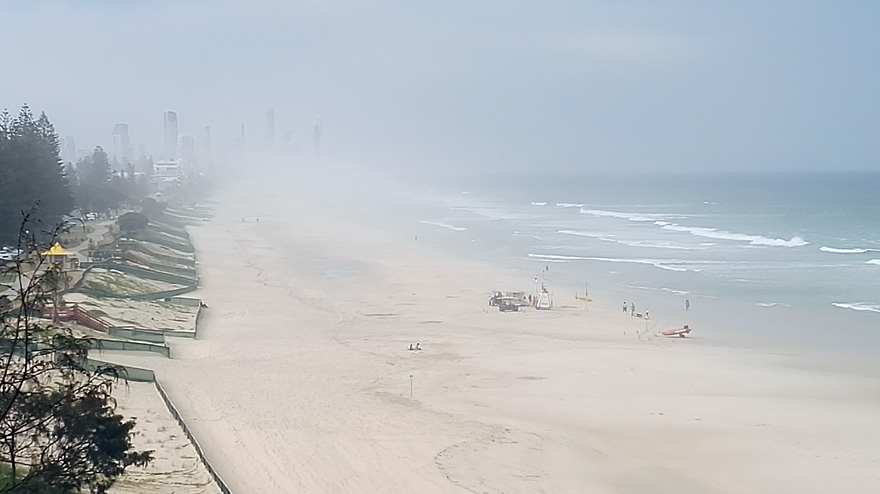 Springbrook National Park

The hinterland is mostly wild and less populated. There are not many roads going further than maybe 50 km in. It has waterfalls, lush bush-land or tropical rain-forest. I have to say I didn't explore a lot of the hinterland yet.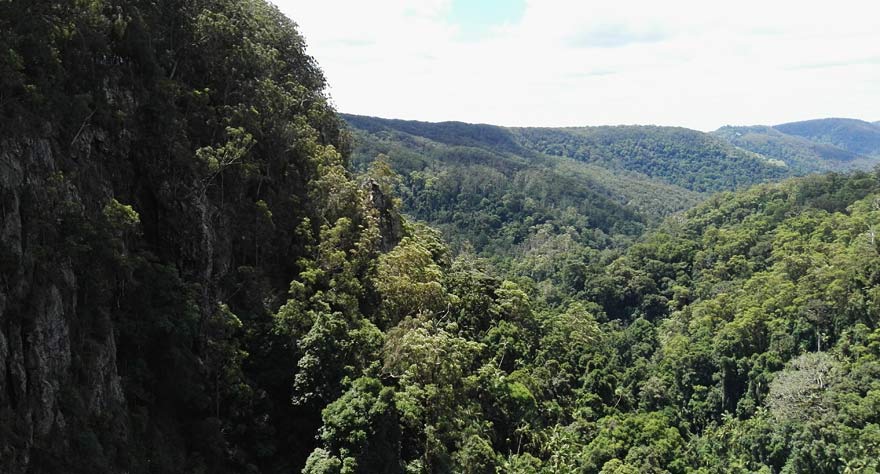 Springbrook National Park is probably the most famous area. This is Purling Brook Falls which goes quite a bit down.

Google Maps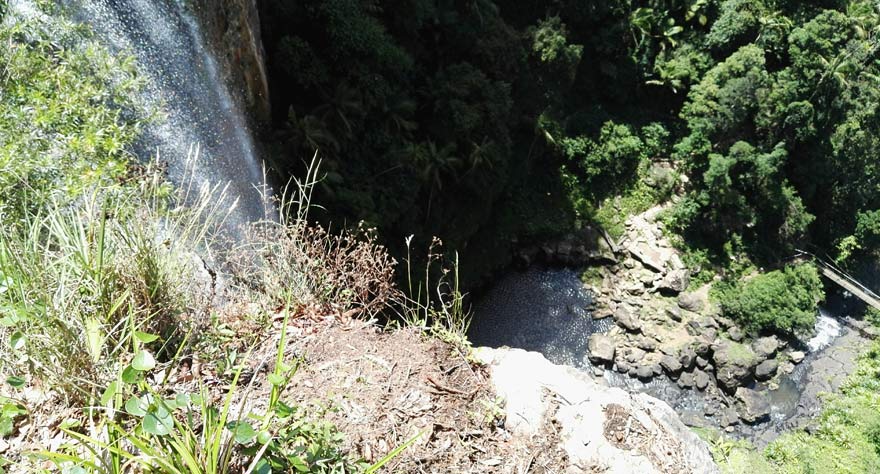 Natural Bridge Walk
Natural Bridge Walk is famous for its glow worms that live in a cage. This giant hole leads into it. It's not the only way in. I haven't been there at night so I didn't see the glow worms yet. But I've been there a few times. It's maybe an hour drive away.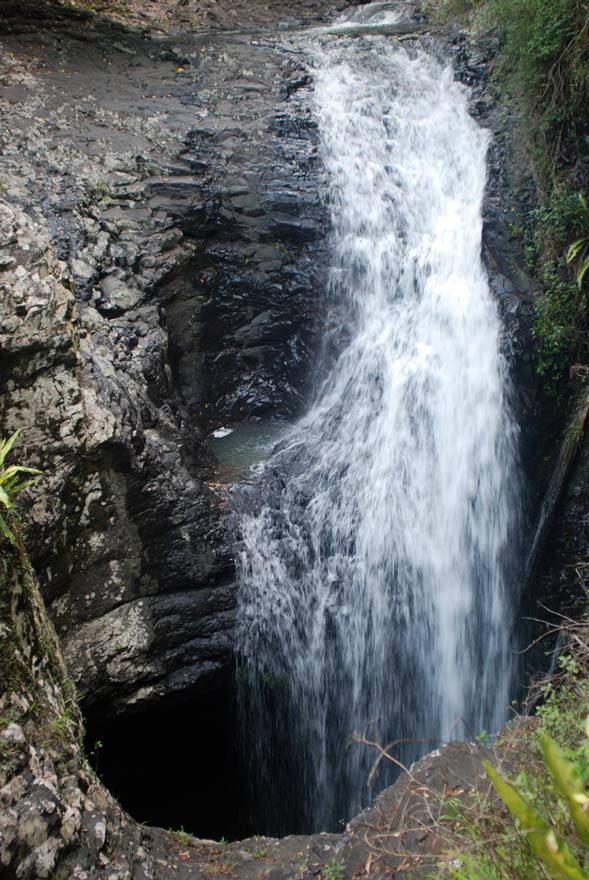 A giant fig tree with its blade like support structure. Tropical trees don't have deep roots and in general there isn't that much good nutritious soil in it. That's why it is so bad if people log a hole forest down because it might just become a bit of a wasteland afterwards.
---
At the bottom is a picture taken from the "best of all look-outs". Yes - that's the actual name of it.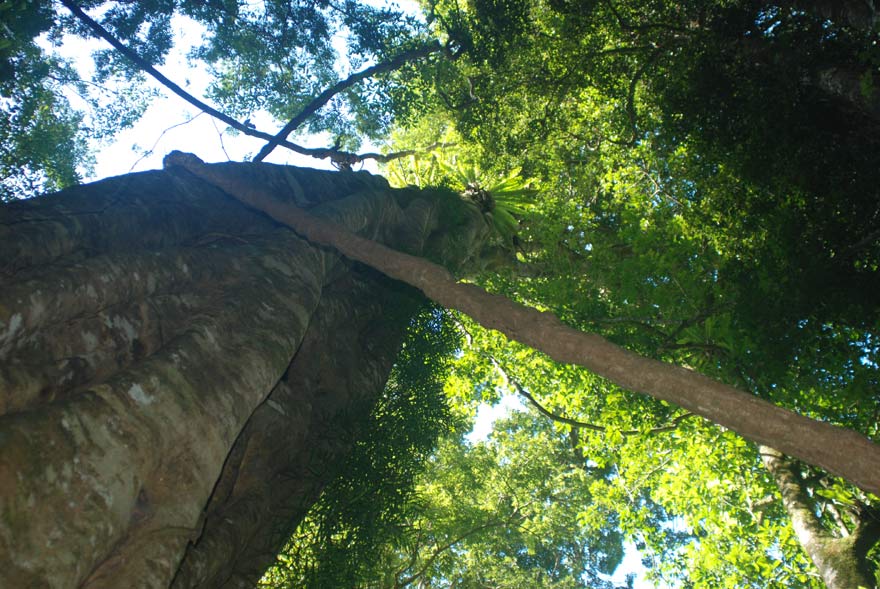 Storms are part of the tropics. Some are fiercer than others. This was a pretty strong one with huge waves and a lot of rain. It formed a lot of sea foam and it left a few casualties on the beach.

The tiny little Blue Dragon Sea Slug was washed onto the shore another day. Of cause it is highly toxic and has poisonous spikes on its 84 fingers.

See Foam on Popular Science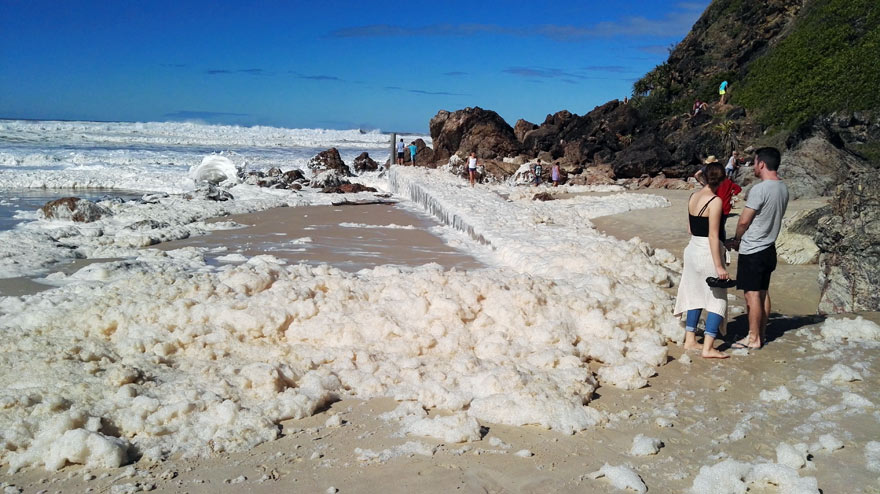 From top to bottom: BBQ at Southport Parklands with Mark, Louise and baby Hazel before they left the Coast for Newcastle.

Tania and Zack in Robina and Palm Beach for Zacks birthday BBQ.

Me, Tania and Clarissa at Zullaz Bar and Eating Place in Burleigh Heads.

Left: Caitlin sings during an open mic Sunday.
Right: Neil, Kate and Jules.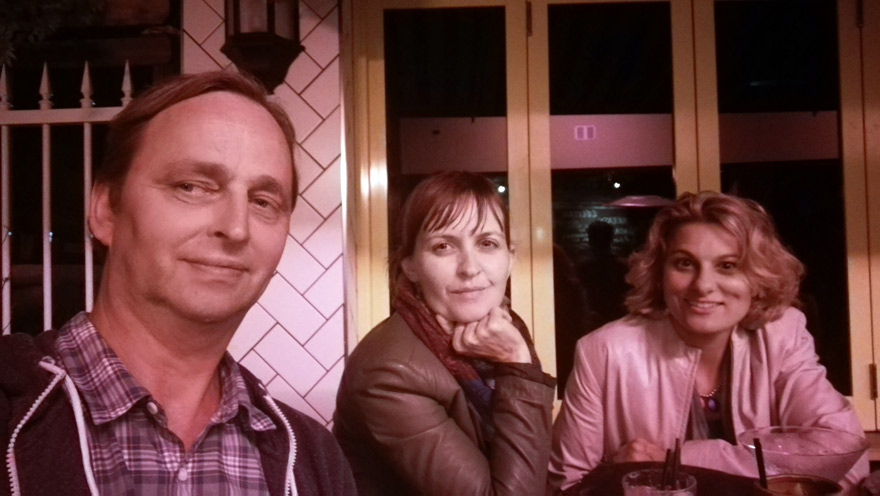 One of Leopold's Treat's secret soirees in the backyard in Mermaid Beach, not far from my place. There is a really nice group of people living around Burleigh and further south. Some of them are really good artists.

Read part 2