Year 2016 (part 2)
This part has some photos from my work mates at v2i, from a visit to Bawley Point and when my friend Chris was here.
Chris visits - Sculptures on the beach.
Top: passing a surf life saver competition on my way to Burleigh Heads.
---
Chris, who lives now in New Zealand stopped by for a couple of days. We checked out a few bars and restaurants. Here we are getting a good old German Wienerschnitzel.
---
Below are a few snapshots from this year's Sculptures By The Sea in Currumbin. The south of the Gold Coast seems to attract more artists and developed a bit of a subculture. Where Broadbeach seems to be the border. Anything north of it is for the 10 Million visitors that come here every year.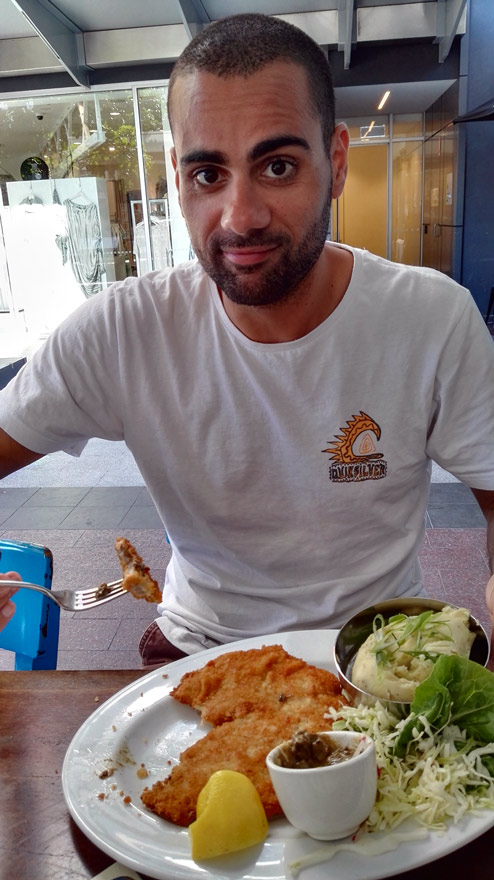 Laneway Festival 2016 - Brisbane
I went to the Laneway Festival in Brisbane. I forgot how hot Brisbane can be in summer. Some of the bands attending were DIIV, Chvrches, Grimes, Battles, Flume and Beach House which I unfortunately missed due to overlapping schedule. Well - I saw them in Brisbane with maybe 50 others in the Troubadour before they became famous.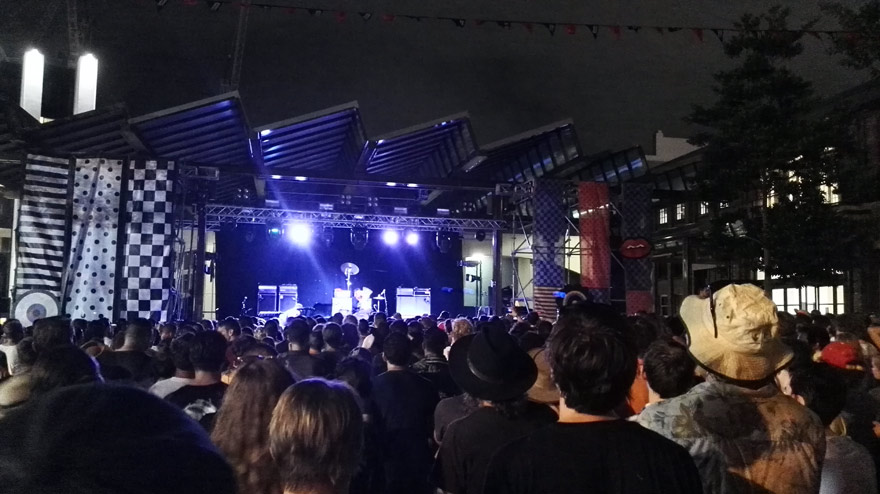 Brisbane got a few new skyscrapers but overall it feels the same as 5 years ago.

I catched up with a few old friends from Krome Studios in Sandgate. Left: John, Jeremy and Rod.

Below I'm looking back at Sandgate from the jetty.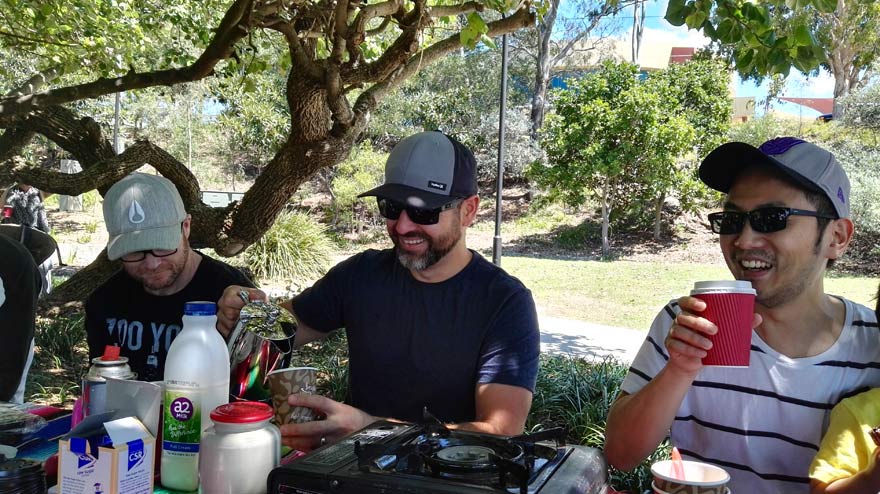 Always fun to go out with my workmates at v2i. Some images from the Bavarian Beer Cafe, some Mexican place and the Helensvale Tavern during Friday lunch.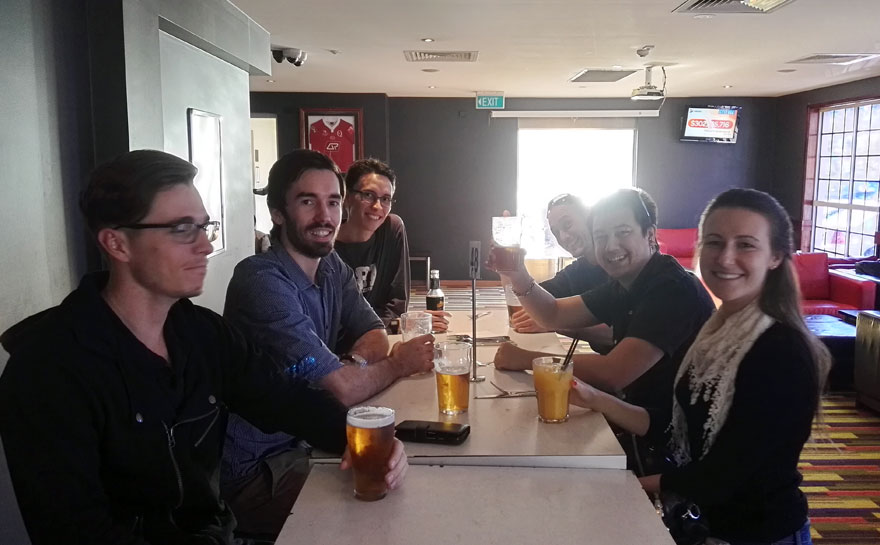 An FX exhibition in the Cultural Centre.

Right: a cooler winter morning on the beach.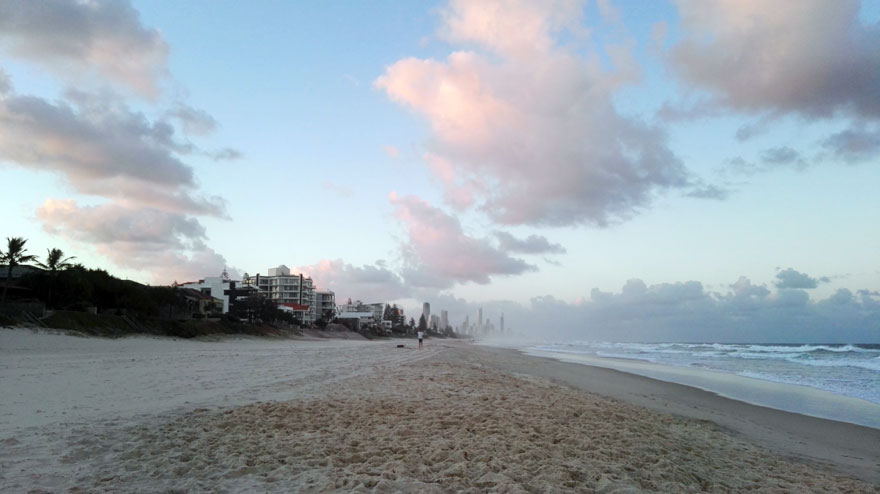 Bawley Point

Me, Peter and Saskia in Bawley Point down south at the coast 4 hours from Sydney. I spent a nice week with them in their holiday house.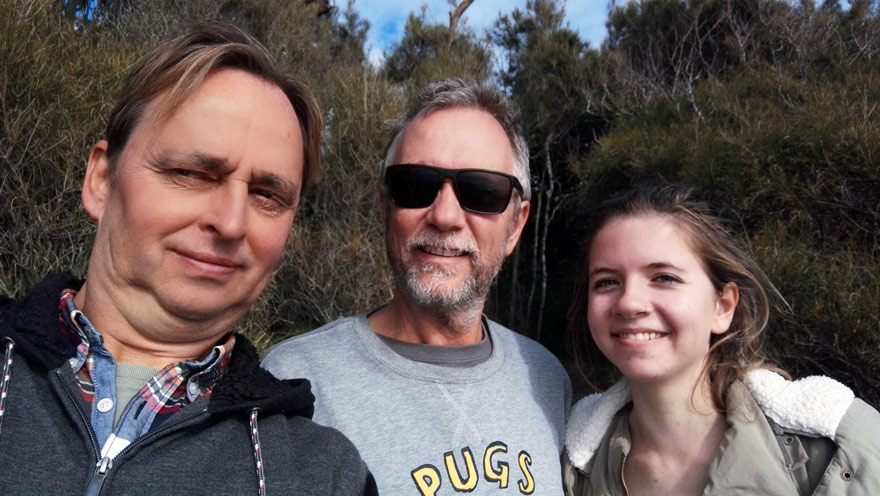 A little octopus is really interested in Pete's underwater camera. He tried to pull it down as soon as Pete put it into the water.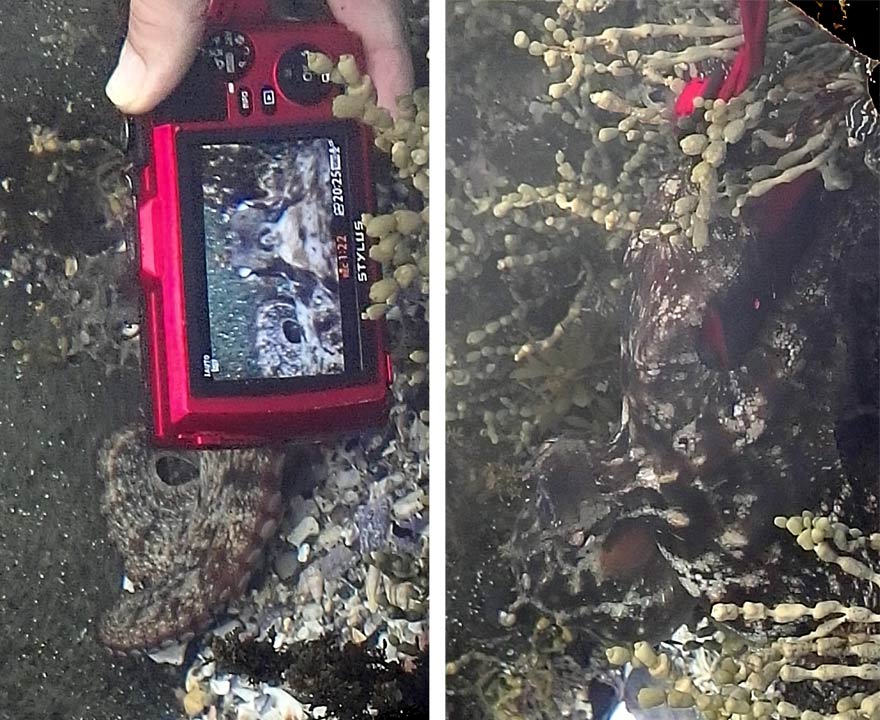 A little creek a short walk down south.