Level Work :: XCOM
The levels shown here were not released with the final game. The game changed art and story direction before being finally released by another studio.
I created quite a few assets for this project. Most of them by using existing textures.
This level was almost alpha. It did run within our specifications on consoles and fitted into memory despite having wide open views in some areas.

I spent a lot of time setting up all the sublevels and streaming volumes for it to work.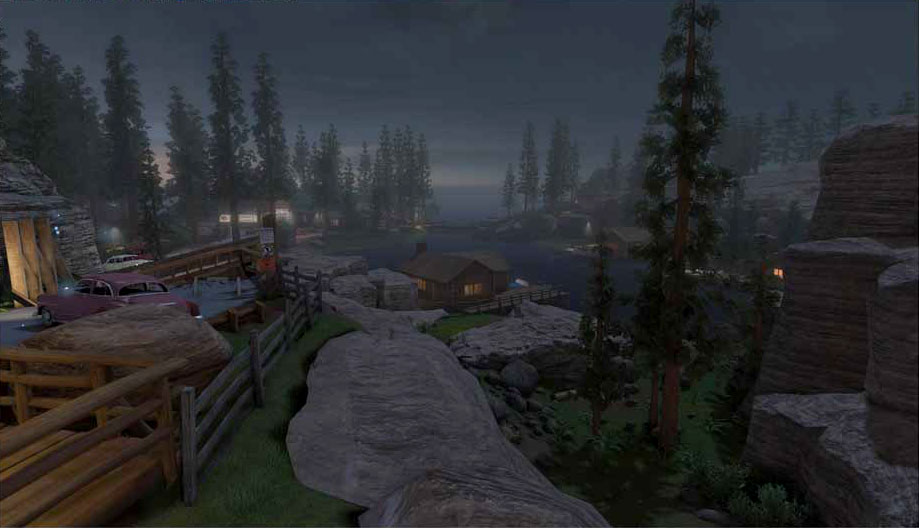 All the buildings in the level were built with a modular system that could easily be altered. They were also quite efficient in terms of memory use and performance.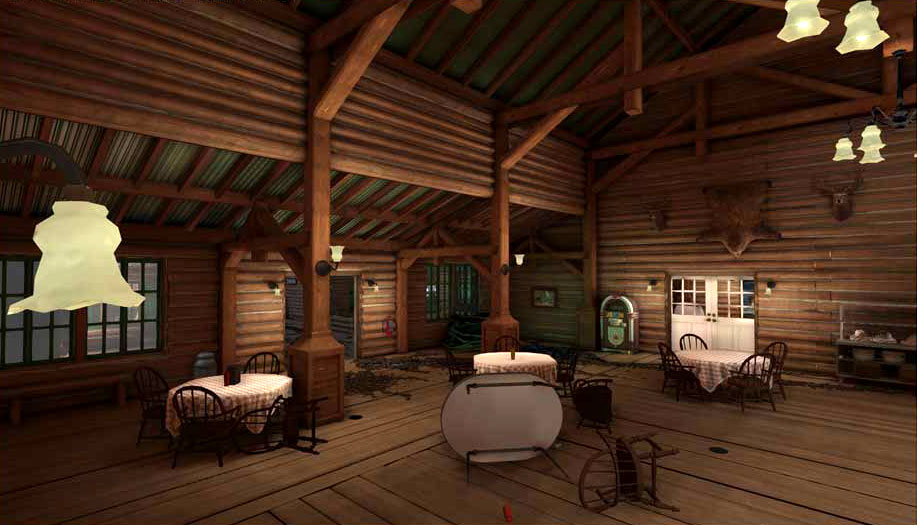 [Version 3] :: Vertical Slize
I polished this section for a vertical slice.

I also cleaned up most meshes and added better 2nd UV's for lighting. All lighting is baked within unreal editor.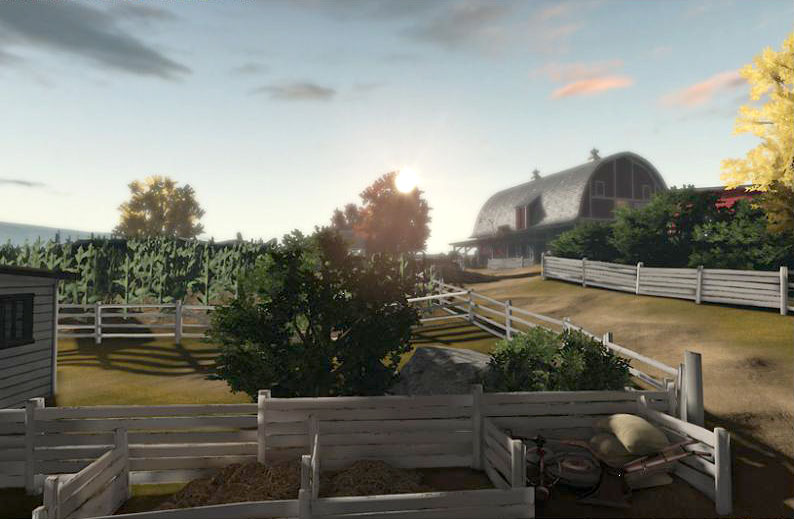 The barn building and a part of a power station.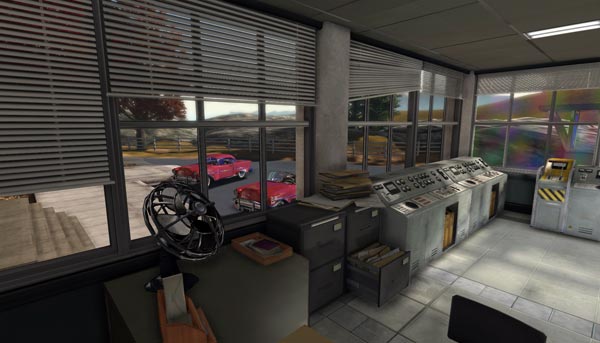 A quick test for a blocked street for gameplay reasons.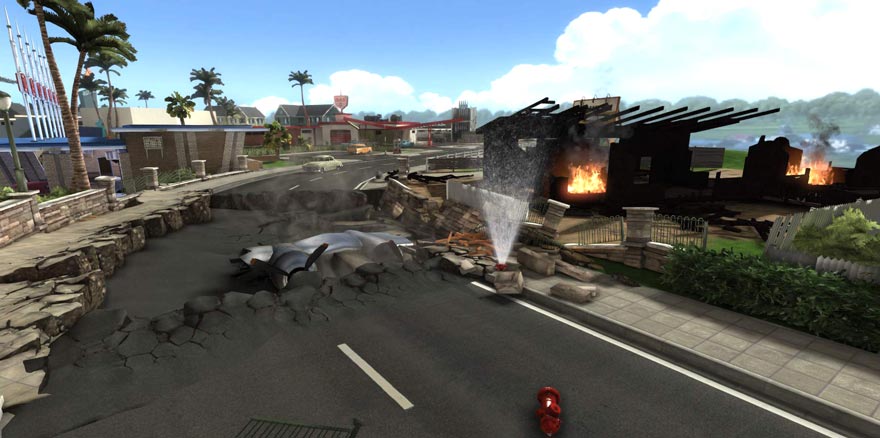 Iconic 1960's style buildings were our goal. Like this petrol station

Or a car wash building. Design required a major encounter with a lot of cover. So I tried to give them a lot of cover possibilities.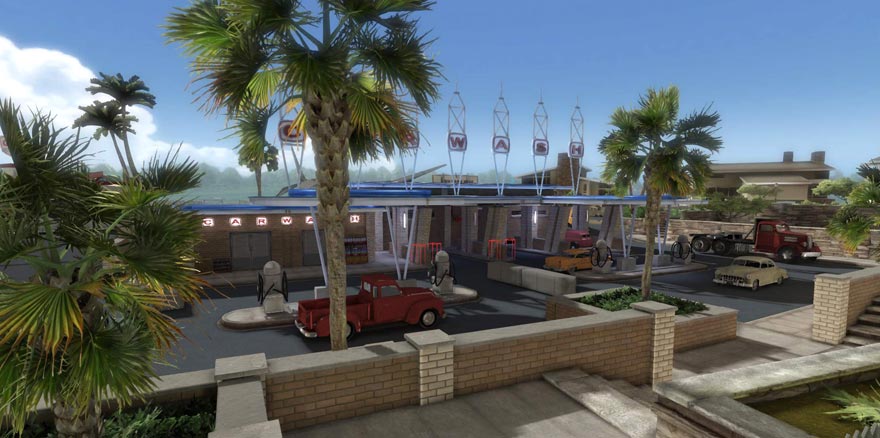 The base would change over time when the player would visit it. These are earlier versions of the lab during it's construction.