Living In Canberra

Images from Canberra. My appartment and some images from outings with work mates.

Ein paar erste Bilder von Canberra. Ist besser hier als ich dachte.
wiki
My new flat
The main living room with the covered balcony.

On the right side you can see the bedroom. The bathroom is on this side as well.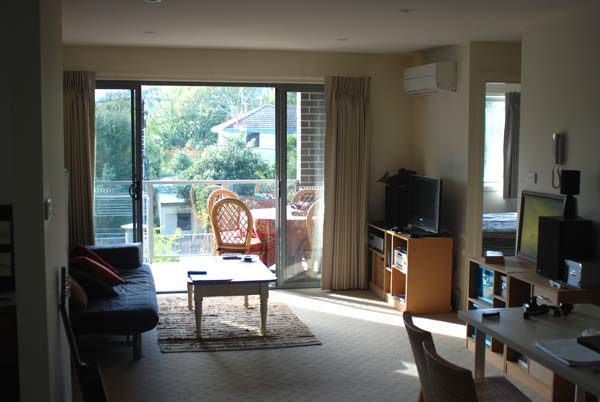 View from the other side. You can see the kitchen with the entry door next to it.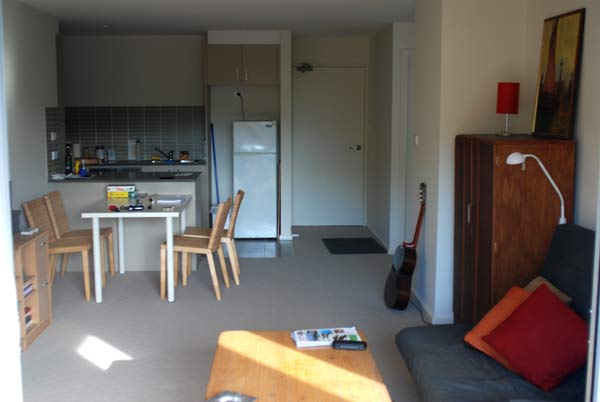 The study nook. There is a little storage room as well around the corner.

The architects did a good job with this apartment.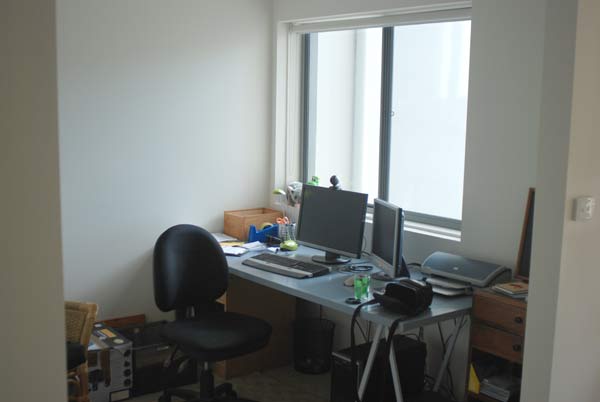 Cockatoos
There are a lot of Cockatoos in Canberra's streets. The Sulfur Crested Cockatoos here are the noisiest ones. Here they feed on the acorns that fell down from the (not native) oak trees.

Cockatoos on wiki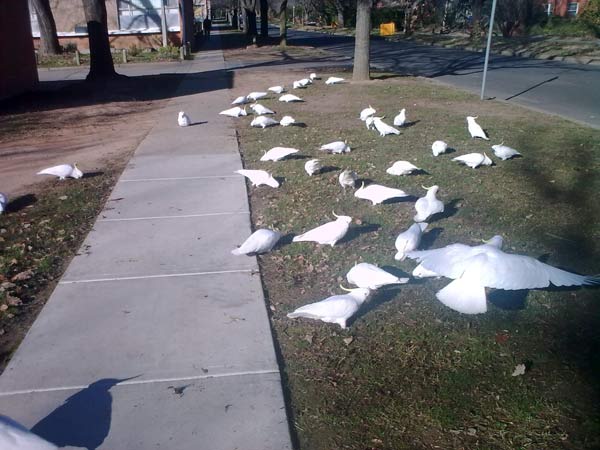 Golf
The first time I played golf in my life. I always wanted to do that.

It was a 18 holes course but shorter than a full size golf course. It is difficult. Not the putting but the chiping to get to the green.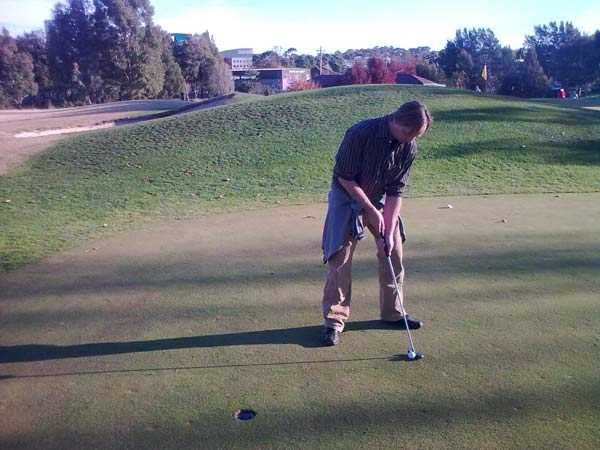 Cart Racing
We went with a bunch of work mates for cart racing. Only the 2nd time I ever done this and it was a lot of fun.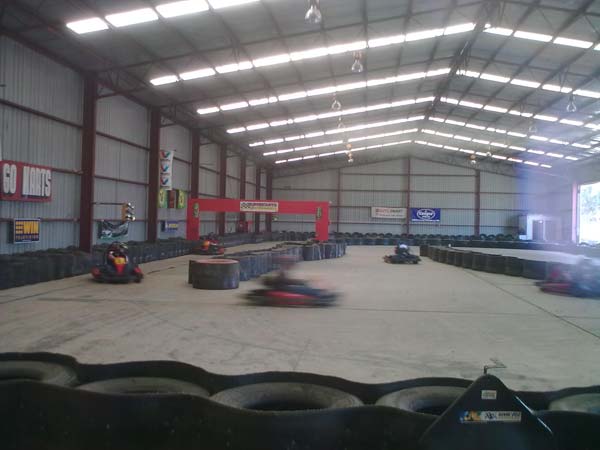 Sometimes..

A tree falls into the house. Only happened once so far.

Manchmal fällt dann auch mal ein Eukalyptusbaum auf das Haus. Ist zum Glück nichts weiter passiert.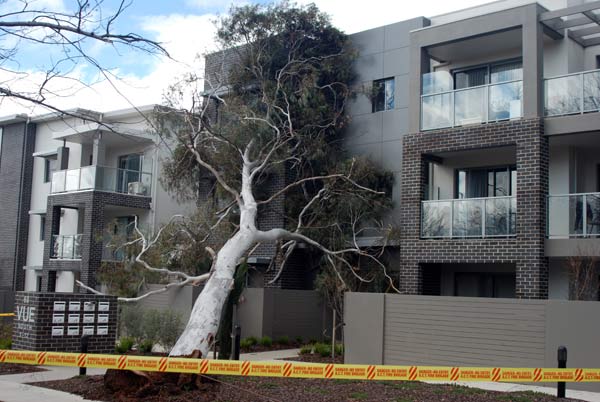 It was a warm sunny day. One of the first days in spring. It doesn't get that cold anyway. Most of the days it gets up to 15° in winter.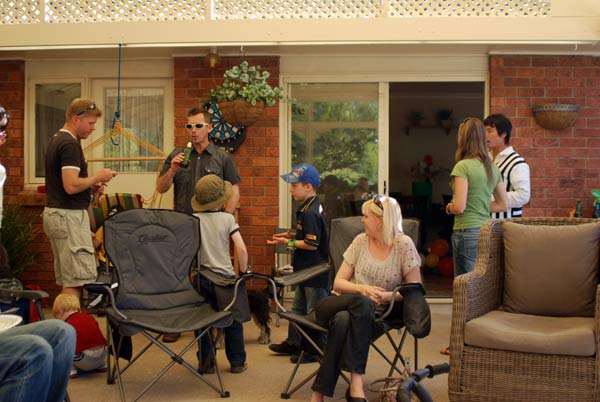 Geoff, my flat mate from Bronte, Darren, I met him a few time in Brisbane and Ed, the lead designer from 2K.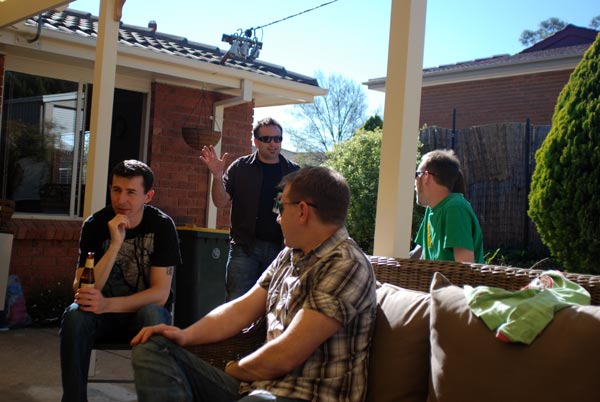 Wine Tour
We had a wine tour last weekend. No surprise really that they have quite good wine here around Canberra. I bought a few overprized bottles.

James, Darren, Cory, me, Nadia, Kat.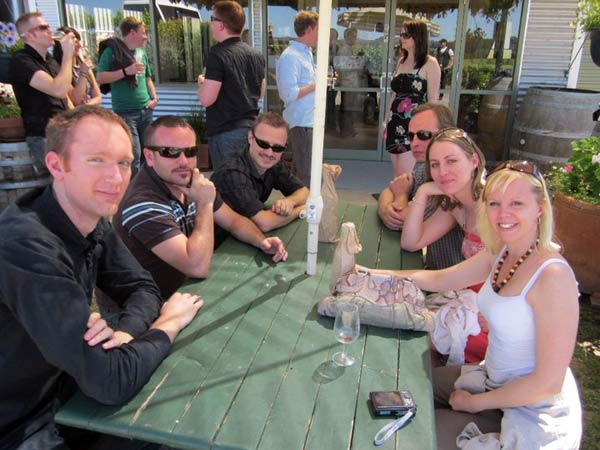 Last stop from 3. Noone was really drunk. Just a bit bubbly and happy.

Ben, Michelle and Darren in the front of the picture. I am at the other side of the table.