Chirstmas With Liz And Kev
I went to see Kevin and Liz in Sydney.
Content:
Gold Coast
A famous holiday spot of Australia. They had no trees on the beach so they thought it might be a good idea to build some skyscraper for shade.

Sydney
Kevin, Liz and John having a christmas beer. We played with Kevin's new Wii. (now you know why it's called Wii)
My highest score in bowling was not enough to beat Liz. Obviously it's me in the middle.
Although it is a bit inaccurate from time to time it is a lot of fun. Nintendo did a smart move with this new console. Games is about fun with other people. Graphics are not that important if it is a lot of fun.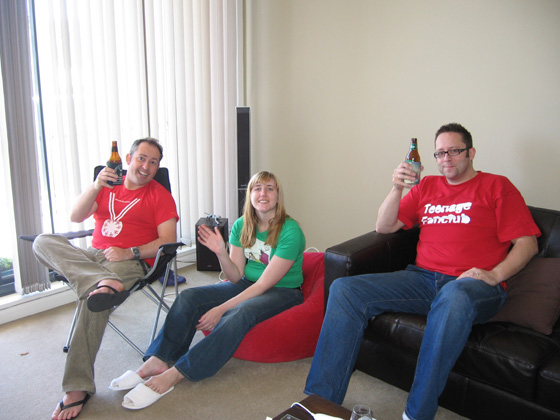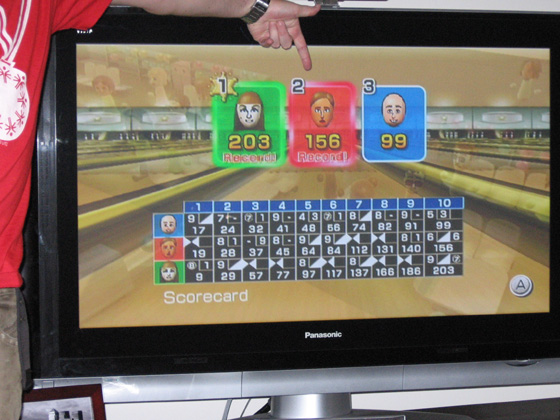 On the walk from bondi to bronte. I wanted to have a swim in bronte but the beach was closed due to high waves.
It was realy busy so we had a quick lunch in one of the cafes and went to the robin hood instead. Darling Harbour. We tried to watch the ashes but it was all over very quick. England got smashed by Australia.
The Ashes is a famous cricket match between England and Australia. It's 5 test games. A test last usually 5 days. A test is not a test, it is a real game. So they play each other for 25 full days which lasts more than 5 weeks. After that they play either South Africa, New Zealand or Pakistan and then they sure find another reason to play England again.
No wonder that noone else plays cricket in the world. They wouldn't have time to play anyone else. Or is it because noone else plays this game why it takes so long to get one match done? - We play England this year and Pakistan and maybe South Africa. But what about the other 362 days?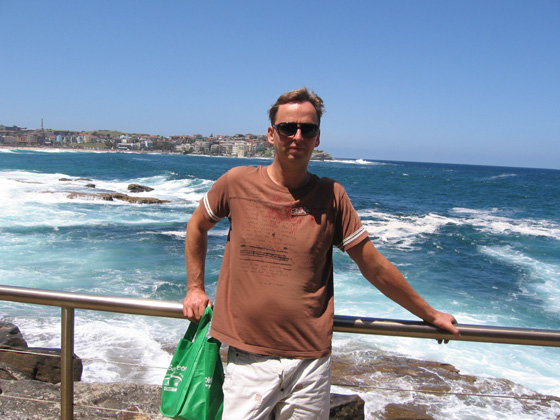 The remains of a heritage listed house in Ultimo. I have seen things like that in Germany as well. what I haven't seen is that: They just build another house inside it. This definitly keeps the character of the street like it used to be before. Or doesn't it?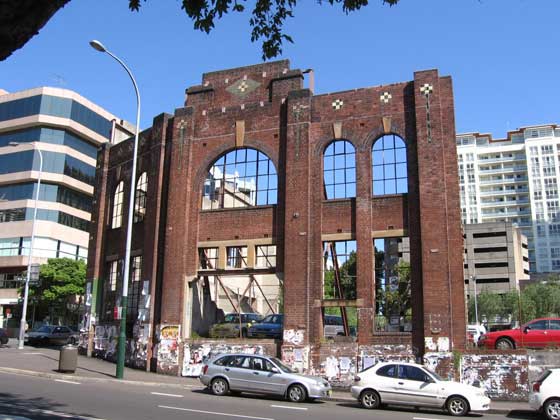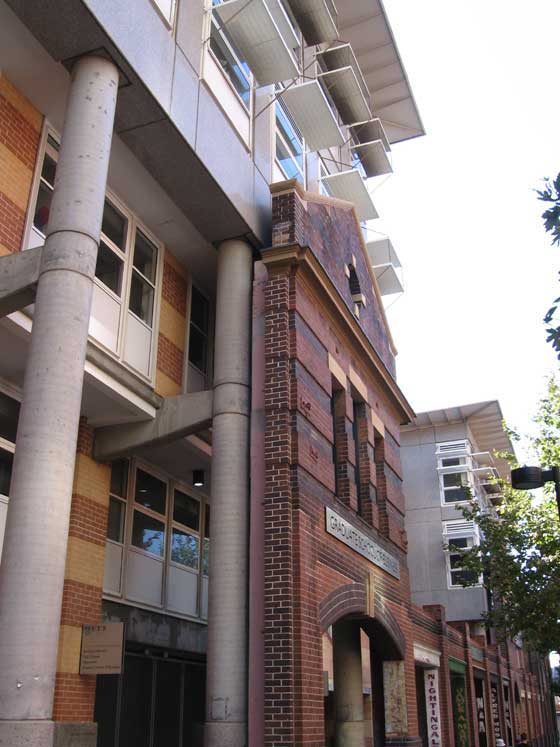 Circular Quay with good old opera house. Still there.
It's midday and people already waiting for the fire works tonight. Gone are the days you could just go straight to the opera house 10 minutes before it starts.

Darling Harbour - A little afternoon cocktail at the con-bar (was this the name?) in darling harbour. Just a little one. Or maybe two.