Willis St
Images from the time with Tania in the Willis Street House. - Dinner Party, Alison, Goggles, the house..
Dinner Party
Tania, Goggles and Ketrina.

Before I went on Holidays to Germany we invited some friends over for a very ambitious dinner.

Kylie and I.

Everyone survived the food. Check the video out as a proof:

Video (5MB avi)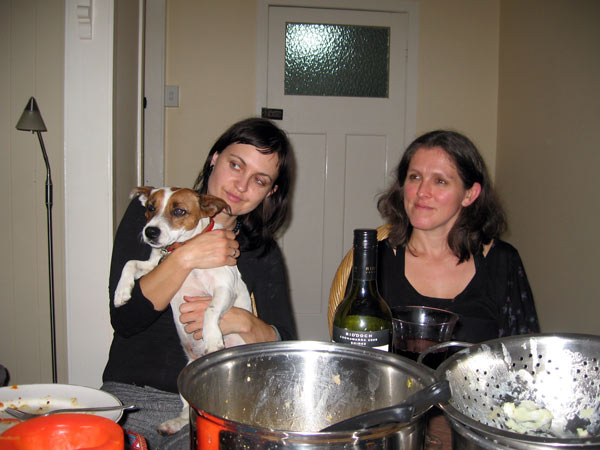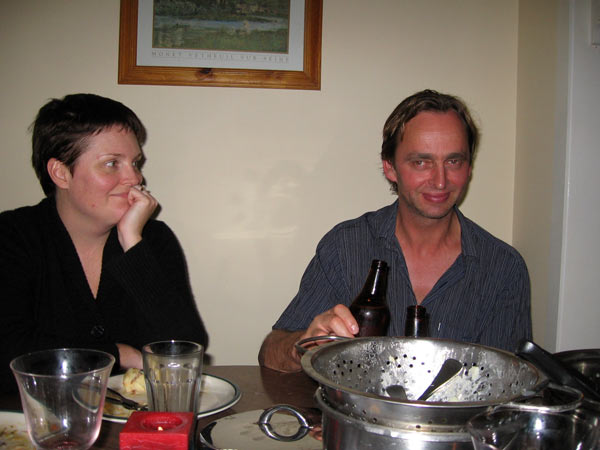 Francoir and Margerite (I hope I spelled this right)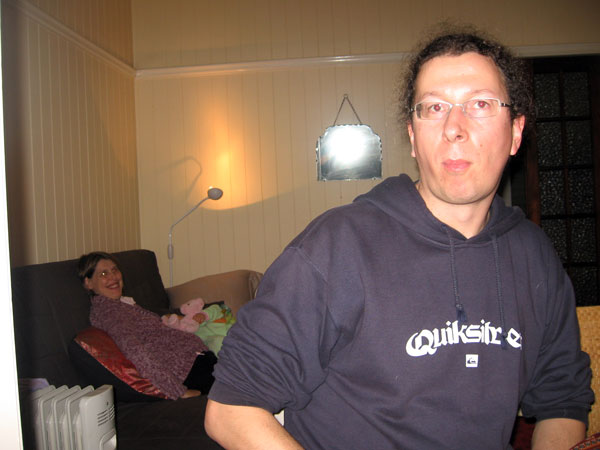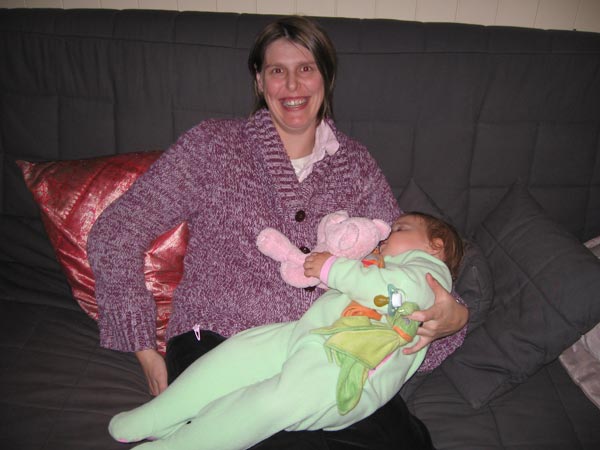 More images
from Tania and Goggles. Here on the couch watching some movie possibly. Well - Tania watches the movie while Goggles didn't like it.Breakfast in the backyard.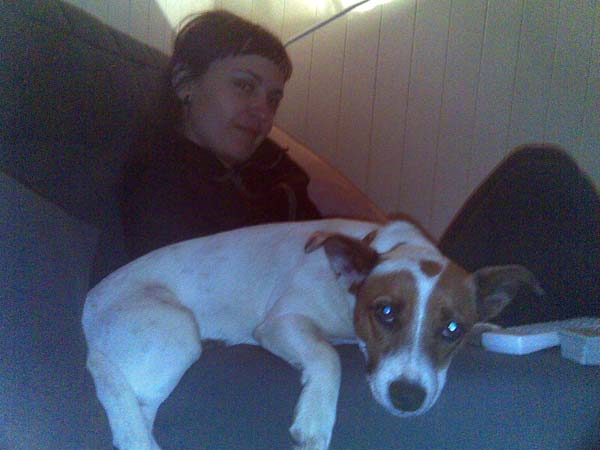 Alison, Goggles and Tania on the couch in our living room.Tania thinks that's very funny.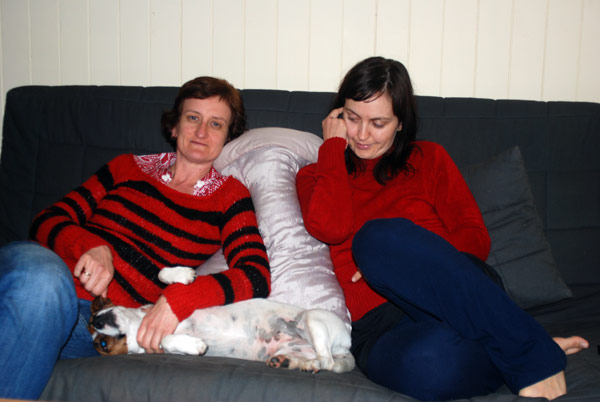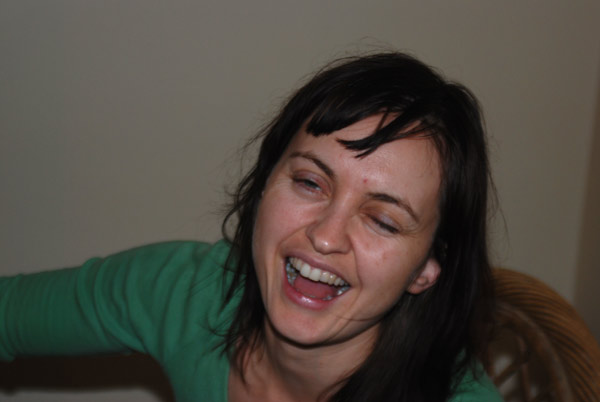 Ray might agree but he isn't quite sure yet.Russ and I in the backyard.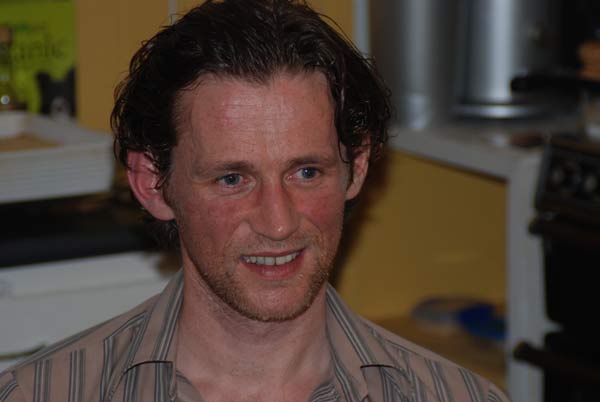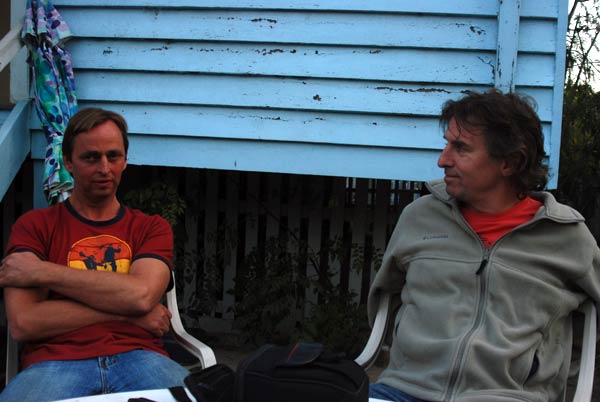 Goggles is keen on a run with Mini while Mini is only interested in her ball.The backyard is quite big and leavy.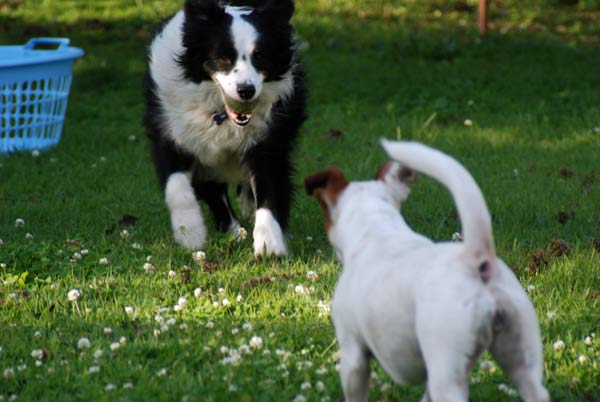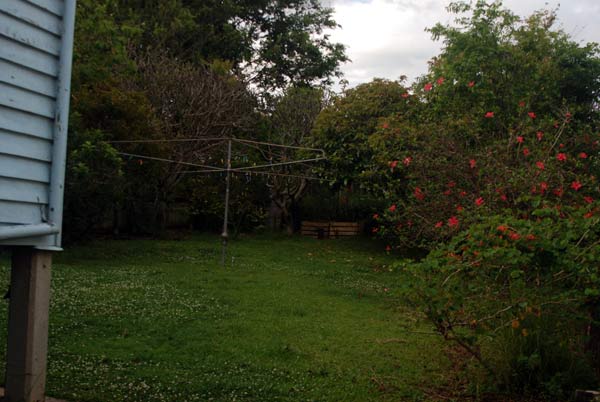 This is the back of the house seen from the backyard.The kitchen is old but I like it.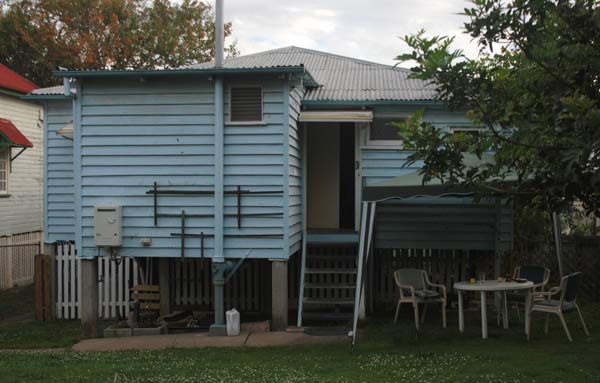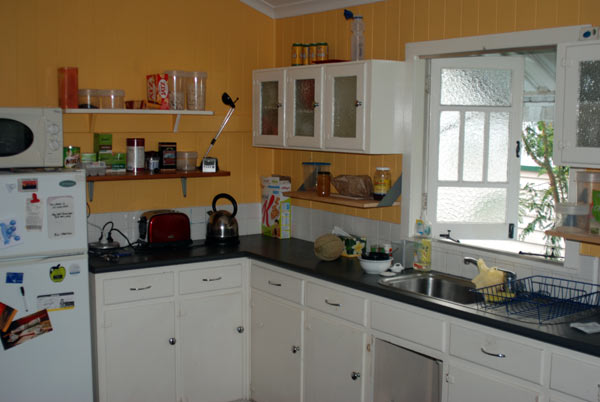 The living room.The sun room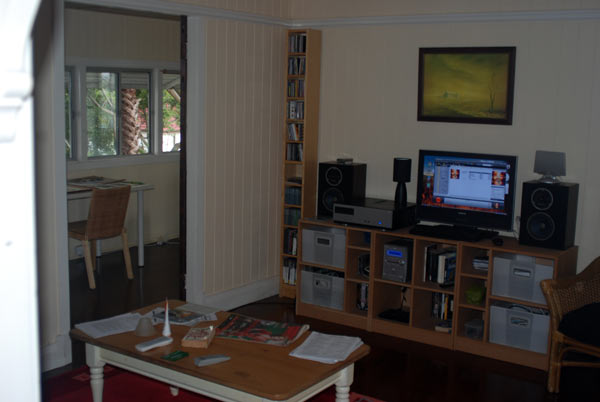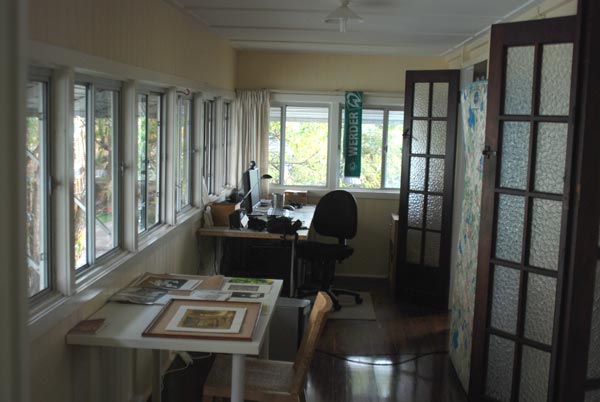 The front is a bit shabby but it keeps the rent reasonable.I bought this painting from Vinies for $ 15.00. I really like it so I looked up the painter Eric Minchin on google. He was member of a group of 5 artists from Broken Hills called the Brushmen from the Bush.

I guess it might be worth a few hundred dollars.

Brushmen of the Bush on wikipedia